Production, Crew and Gear a corporate event Webcast and Interview booth.

Crewing Booking Services for: Engineer in Charge, Camera Operators, Audio Operator and Graphics Designer to support for a week long project.

Systems included: Flypack BlackMagic Studio, Sound Mixers and Lav's, Lighting and 4 Hard Cameras and Lower Third Graphics for interviews.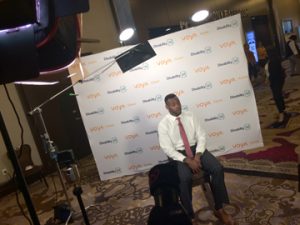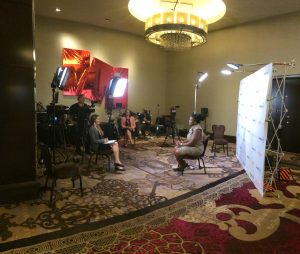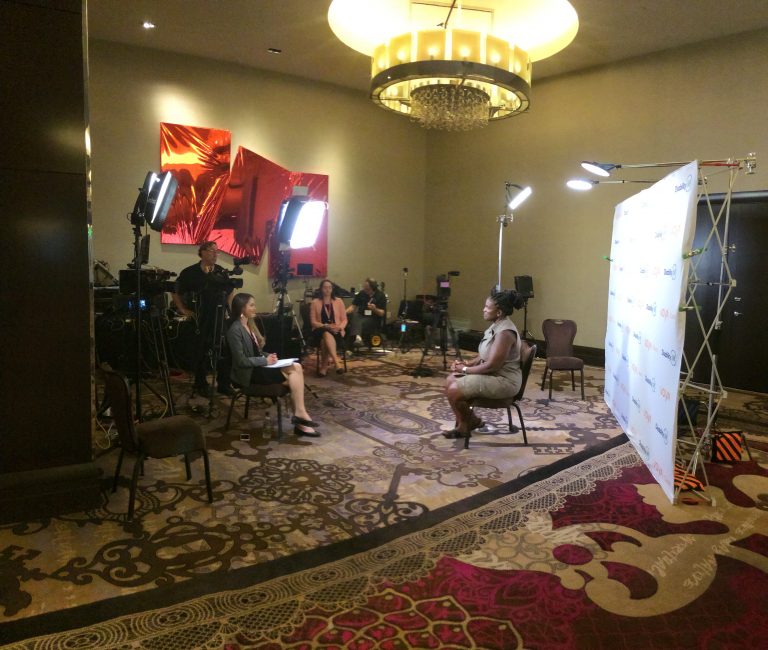 Production: Voya
Production Date: 07/2018
Equipment: Flypack Studio Kit, Webcast Encoders, 3 Camera Kits, 2 Lighting Kits, 12 Channel Mixer and Lav's, Grip, and other items
Format: Multi-Camera Live Webcasted Interviews
Position: Engineer, Cameraman, Audio Operator, Switcher, Graphics Production.