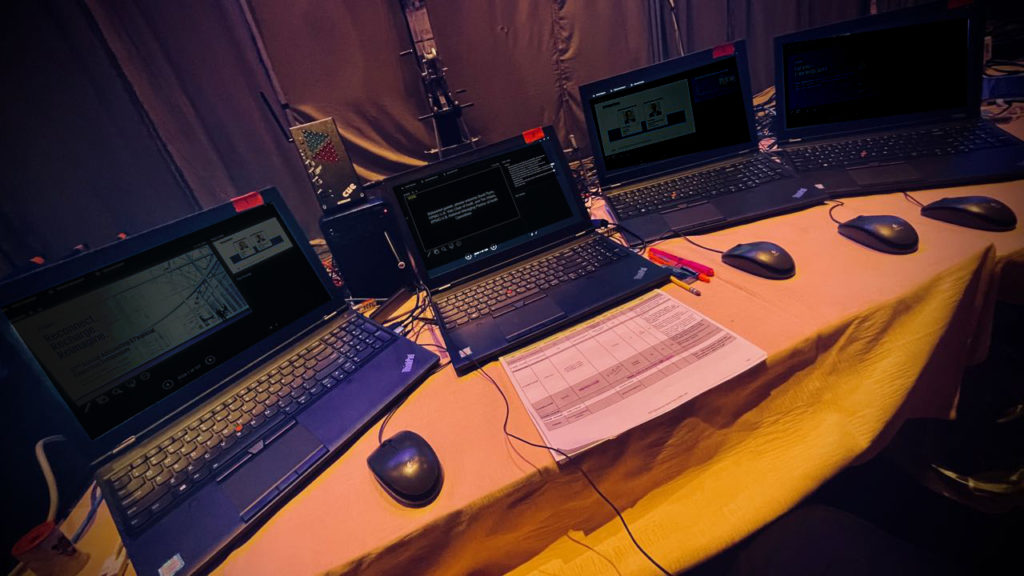 All #powerpoint this week!
Back to Graphics for a #tradeshow and #tradetraining event. It may look simple, but all shows have their challenges #onsite. Staying nimble takes a new way when the gear is hard to get onsite.

This wasn't anyone's doing, just that there just aren't enough #perfectcue receivers and 4-way boxes around to do synced cues when you have to hit more than 2 machines. Pulled out the new tech with a #streamdeck and set me up with a one-hit-all-button, to take care of such cues.
There's always another challenge to your day. Just got to make it work.
#GeneralSession #lasvegas #corporateevent #GraphicsPresentation #powerpoint #keynote #GraphicsOperator #rpl #ripplegraphics