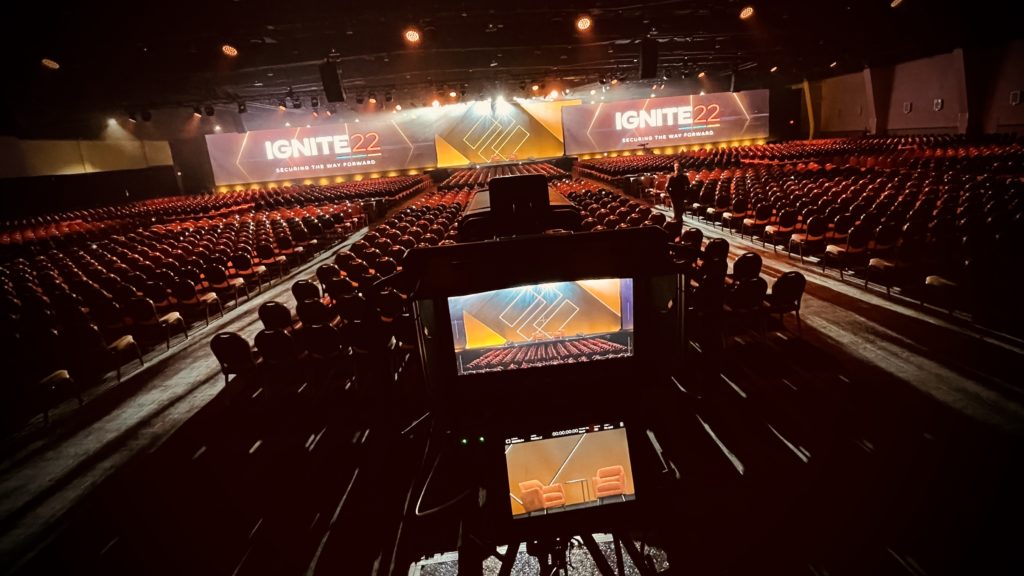 This marks the #last show #2022, and what a way to end the year to be a part of this major tech event with host, comedian, and show contributor from #thedailyshow – #HasaMinhaj.

Got called for #cameraman and took on the main #IMAG for the #generalsession.
Show day was well prepped with four days of build, tech, and rehearsals for this major tech company's end-of-year event in #vegas.